I see what you mean with the pipes. I'd have to draw my own tiles for them if I want to put them into the ground more, something I don't have experience with in SM. As for the piping that juts out, I just though of a better way to do that by extending the ground instead and creating a morph ball tunnel with that.
Also, there is rain already. If you look carefully you can see little dots overlaying everything. That's FX1 rain for you.
Edit: Here's a new comparison of the area with the rain on and off.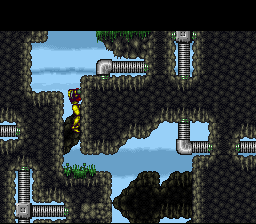 ____________________